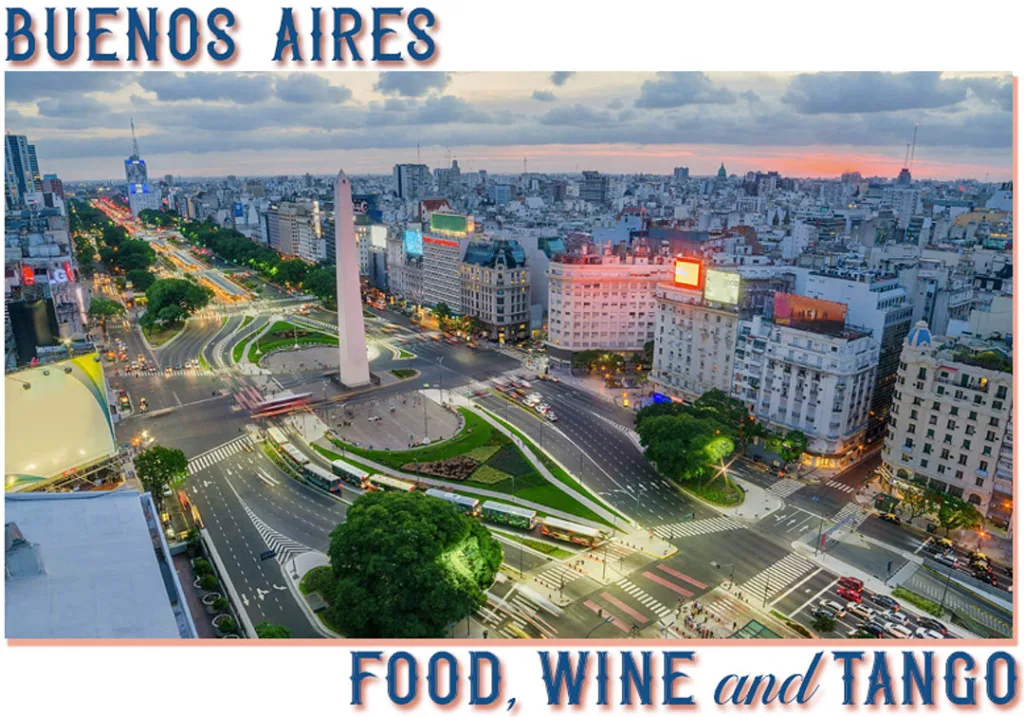 November 4th - 12th, 2024
Ensemble Iberica artistic director, Beau Bledsoe, tango violinist/Buenos Aires resident, Christine Brebes, and Kansas City musicians, Erin McGrane and Jeff Freling (of Victor & Penny) take you on a once in a lifetime tour of Buenos Aires – a city that combines faded European grandeur with Latin passion. Vibrant and alive, this beautiful city gets under your skin..

Monday Nov 4th: Arrival in Buenos Aires with transportation provided to the Mio Buenos Aires Hotel, located in the heart of the Recoleta district of Buenos Aires, this stylish hotel is the perfect base to explore some of the wonderful attractions of Argentina's vibrant capital city. After resting up this afternoon, we will all get acquainted at a reception and three-course dinner at Rufino inside the hotel. Beau and Christine will perform some Argentine tangos and explain a little about the tango music we came here to experience.

The semi-open-format bathrooms offer wonderfully polished marble floors and an extraordinary hand-carved wood bathtub (designed by artist Mario Dasso and made from fallen Calden trees). Each room has a private shower as well.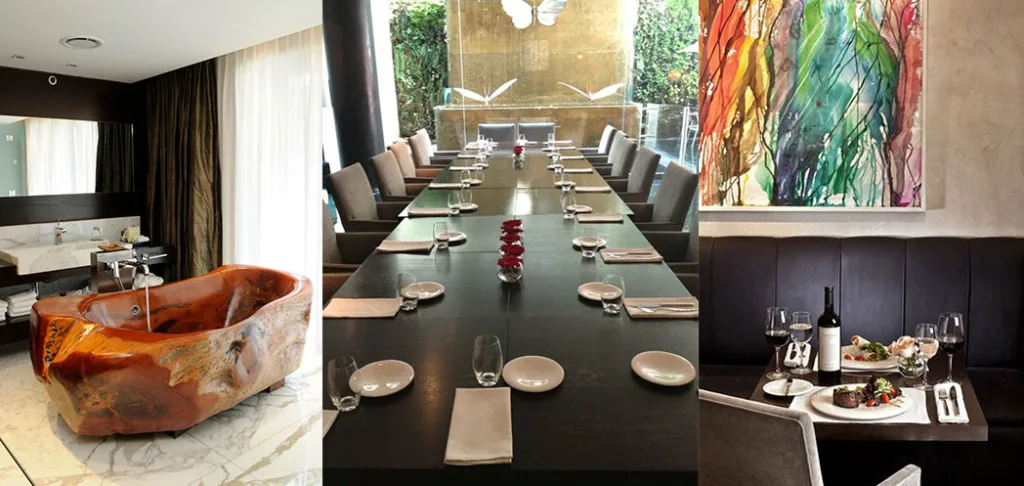 Tuesday Nov 5th: Today we'll get to know our neighborhood with a guided walking tour of the Recoleta/Retiro area. This strollable, affluent area is known for its Parisian-style townhouses, lavish former palaces and posh boutiques. 

Tonight we visit the famous tango club Madero Tango. This venue s located in the beautiful Puerto Madero district and features many of the finest musicians and dancers in the current Buenos Aires scene. This presentation includes a three-course dinner of classic Argentine cuisine.

Wednesday Nov 6th: We visit the Museo Mundial del Tango (World Museum of Tango), an elegant 1880's mansion on Avenida de Mayo that recalls Buenos Aires' own Belle Époque, with details such as a wrought-iron elevator, ornate ceilings and antique chandeliers. Comprised of only a few rooms, the museum can be separated into three distinct sections that explain the evolution of the tango from its early roots in the 1850's until today. Christine and Beau will perform a private tango concert in the performance hall within the museum accompanied by some of their closest musician friends.

This evening at La Cava de El Querandi, we'll attend a special tasting of fine wines from the Argentine northeast, Patagonia, and Mendoza, carefully paired with delicious tapas by their expert sommelier. After the wine tasting, we'll enjoy a tango show that celebrates the golden days of the art form in a beautiful historic venue with a three-course dinner of Argentine cuisine.


Thursday Nov 7th: Today we'll take a break from the city and travel (by bus and boat) to Tigre, an Argentinean town just north of the city of Buenos Aires. It's a gateway to the rivers and wetlands of the vast Paraná Delta. Our host and bandoneonist Hugo Satorre will perform folkloric and tango music with Beau and Christine in his beautiful home by the water. A traditional asado (BBQ) will also be served in the evening.

Friday Nov 8th: A free day and evening to spend at your leisure. Christine and Beau will provide you with a list of recommended activities and places to eat. An optional tango class has been arranged with celebrated tango master, José Lugones. Jose made global news when he danced with Michelle Obama during a state dinner in 2016.

Saturday Nov 9th: Today we'll tour La Boca, a renowned destination in Buenos Aires with iconic brightly colored houses and streets that have become symbolic of Buenos Aires. These now legendary house facades were revived by artist Quinquela Martín in the 1950s, who encouraged residents to redecorate their houses and restore the colorful history of this neighborhood. Since then, La Boca has transformed into a lively area inhabited by artists and where open-air theatre and tango dancers are common sights on its streets.

Tonight we'll see how the porteños (people from Buenos Aires) dance tango in a neighborhood dance hall with a live orchestra from our own private table. These weekly social events are called milongas and make for excellent people watching well into the morning.


Sunday Nov 10th: Today we take part in one of the most beloved activities of anyone living in Buenos Aires, the Feria de San Telmo (San Telmo Fair). Nestled in one of the oldest neighborhoods in Buenos Aires, the San Telmo Fair is an open-air antique market extending for multiple blocks every Sunday. One-of-a-kind antiques, trinkets, art, tango, street performers and delicious food all await.

Alfredo Tourn, one of Argentina's rising culinary stars and owner of the restaurant El Refuerzo, will prepare a traditional asado (South American style barbeque) of beef and pork meats served with delicious appetizers and vegetables. Christine has curated a special evening of folkloric music from the many regions of Argentina performed by some of her closest friends. 


Monday Nov 11th: Your day is free to spend at your leisure and we can offer suggestions. Tonight we've arranged special cooking class and dinner hosted by Enófilo located in Buenos Aires. Christine and Beau will perform tangos under the stars in the open patio/garden.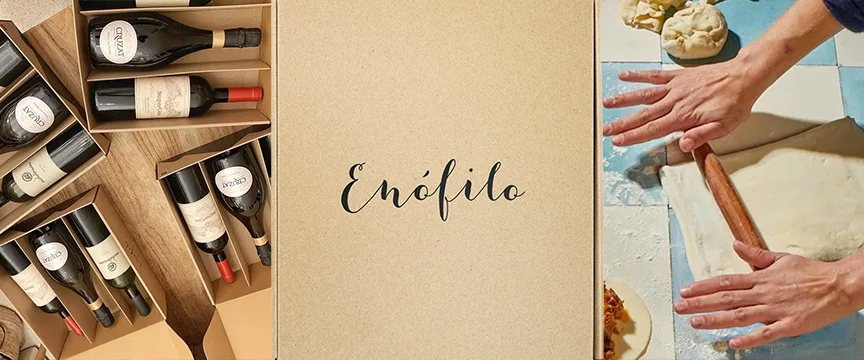 Tuesday Nov 12th: Travel Day. Transportation has been arranged to the airport for Tuesday morning flights. For people that have evening flights, we'll arrange to store luggage and suggest activities for the remaining time.
November 4th - 12th, 2024